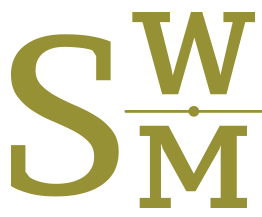 November Update From Our Office
Dear Client Family,
The penultimate month of the year is often a time to reflect and offer thanks. And while economic and geopolitical uncertainty can overshadow the positives, there are things to be thankful for:
Easing inflation pressures.

Surging inflation and the Federal Reserve's (Fed) aggressive response were the big stories of 2022. But it seems inflation has eased enough to keep the Fed on hold at its next few meetings, and potentially cut rates in 2024. Historically, stock and bond markets have tended to perform well after rate-hiking campaigns.

Fixed income is an attractive asset class again, despite recent bond bumpiness.

After nearly a decade of very modest returns, yields for many fixed income investments are the highest they've been since 2007. Starting yields are the best predictors of future long-term returns, so at these higher yield levels, fixed income returns may be higher too. Moreover, yields for some of the highest quality fixed income sectors are offering attractive income again—which practically eliminates the need to invest in low quality bonds to generate income.
Additionally, we're feeling the ripple effects as higher short-term interest rates flow into our daily lives—in business and consumer interest rates. For example, would-be homebuyers saw the average 30-year fixed rate reach a 23-year high at the end of September. Remember, the Federal Reserve (Fed) raised short-term interest rates in an effort to slow the economy and halt inflation, which we are starting to see.
There's no doubt this year has been challenging, given increased economic and geopolitical uncertainty. But taking a balanced view on the economy and the markets, we believe there are some positives that may help stocks finish the year higher. Even in the face of potential volatility, focusing on longer-term goals while tuning out short-term noise remains highly recommended.
We wish you and yours a peaceful Thanksgiving and send well wishes as we approach the end of the year. Our office will be testing our remote work plan on Wednesday, November 22nd – we will be available by phone or email but not in office. We be closed the following days to coincide with market holidays and give our team time to be with families:
Thursday, November 23rd and Friday, November 24th
Monday, December 25th

Monday, January 1st